Title
: Can't Stay Away
Author
:
isisizabel
Fandom
: Gossip Girl
Pairing
: Nate/Jenny
Rating
: PG-13 (for now)
Word Count
: 1,285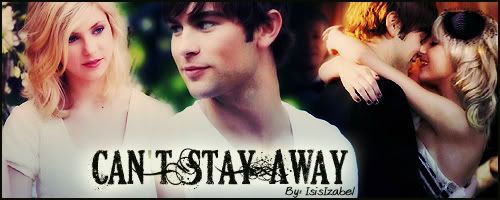 Previous Chapters
(
Collapse
)
Hey, all! Quick little note to all my readers:

1. I have been avidly reading and adoring all your comments for each chapter. My apologies for not replying back, but it's been crazy-busy between the holidays and shopping and finals and actually writing the fic. But I really love all your comments (and theories) for the fic. *HUGS*

2. Speaking of writing CSA, I've written a couple (yes, a couple thus far) NC-17 chapters that are coming up. If you've friended me and I haven't friended you back it's probably because you haven't told me you're of age. Please PRIVATE MESSAGE ME and tell me you're of age, otherwise you won't be reading those sections. The NC-17 chapters will be friends only locked, so if you haven't friended me, and I haven't friended you back, you won't be able to read them.

*the NC-17 chapters have no real influence on the rest of the fic. They're just there because Nate and Jenny wanted them to be and they have great influence over my muse.